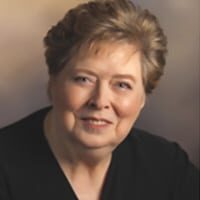 Diane Gilson
President, Info Plus(+)
Accounting® Inc.
Courses: 1
Diane Gilson, President & Founder Info Plus Accounting, Inc. BuildYourNumbers.com Expert QuickBooks & Job-Cost Solutions: Training, Coaching, & Products for Construction & Manufacturing
Diane created Info Plus(+) Accounting® In 1994 to help business owners establish job-cost accounting systems so they can access critical day-to-day operations data using QuickBooks as their primary management accounting tool.
Diane's passion is designing, customizing, and upgrading accounting systems and financial controls for small to mid-sized construction and manufacturing companies.
Her online workshops offer job-cost and management accounting training using QuickBooks and Intuit Enterprise Solutions, as well as in-house products, to teach, trouble-shoot, and coach clients and other accounting professionals throughout the United States.
As a published author, speaker, and professional QuickBooks trainer with over 30 years accounting experience, she is viewed as a leader in her fields of expertise.
Products she utilizes when working with her clients include:
QuickBooks and Enterprise Desktop software As Intuit Premier Resellers, we offer 35% discounts on Pro & Premier, and Lifetime20% discounts on Enterprise subscriptions. Varies depending on version and licenses.
Employee Cost & Pricing Analyzer™ (Excel-based)
AccountingPRO™ (prebuilt QuickBooks construction template file)
Month-End Closing Procedures (Excel-based)
Several other job-cost and financial support products (personally developed by Diane