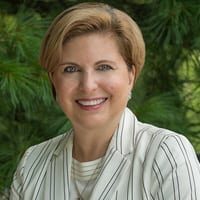 Dawn Fotopulos
Award Winning Author
& Speaker
Courses: 5
Dawn Fotopulos is Professor of Business at The King's College in New York City and the award-winning author of Accounting For the Numberphobic; A Survival Guide for Small Business Owners (Harper Collins).
She is the Founder of the HiddenProfitAcademy.com which features brilliant practitioners from the community of accounting professionals on crucial topics that improve profitability and cash flow for their practice and their clients.
Professor Fotopulos is a featured speaker at conferences worldwide and online for Entrepreneur.com, Biz2Credit, SCORE.org and Jim Blasingame's Small Business Advocate show.
She is a former Vice President for Citibank, real estate investor and serial entrepreneur.
She holds a Bachelor of Science Degree with Honors from Cornell University and an MBA with Distinction from New York University.
Courses by Dawn Fotopulos