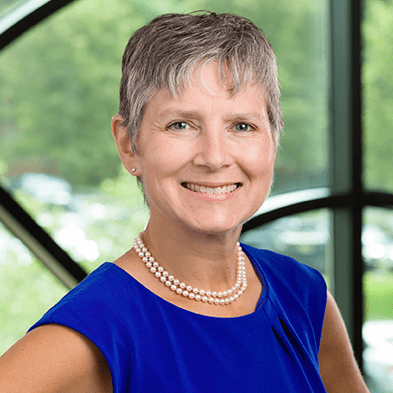 Michelle Schaap, Esq
Member, Privacy & Data Security and Corporate & Securities Groups
CSG
Courses: 1
Michelle regularly advises on cybersecurity preparedness, counsels when data security incidents arise and trains companies on best practices for security procedures addressing both their business operations and their customers' concerns. Michelle assesses risk management practices and security incident preparedness in developing proactive security incident response and recovery plans. Additionally, she works with clients in contract review, drafting and negotiation in critical areas of privacy and security.
Michelle counsels clients on incident and breach response – often serving as quarterback to the incident response team, working closely with her client's senior executives, forensics, law enforcement and other critical members of the team.
She is a Certified Information Privacy Professional, awarded from the International Association of Privacy Professionals, with a concentration on U.S. private-sector law (CIPP/US).
MATTERS
Counsel clients on incident and breach response
Counsel clients on cybersecurity policies and procedures
Training clients on cyber-mindfulness
Non-technical risk assessments
Represents clients to develop incident response plans and conducts tabletop exercises
Contract audits for clients regarding cybersecurity and related undertakings
Website terms and conditions and privacy policies
Negotiation of the sale of an independent website to a major publishing house ($3 million)
Sale of a software developer to a major technology rollup entity ($60 million)
Licensing agreements
Draft and negotiate website development and hosting agreements
Negotiation of non-disclosure and non-circumvention agreements
Prior to joining the firm, Michelle served as in-house counsel to Toys "R" Us, Inc. from 1991 to 1996. She also worked in Japan for several years as a foreign associate with the Tokyo-based firm of Hamada & Matsumoto (now Mori, Hamada & Matsumoto).
INSIGHTS
ConstructionDIVE: The Dotted Line: 4 ways to interpret construction contracts amid coronavirus
COVID-19 Scams, Frauds and Misinformation: Do Not Let Fear and Isolation Allow You to be Phished
Privacy Laws, Duty to Warn and Communication Considerations Concerning COVID-19
Practical considerations for employers as their workforce goes remote amid COVID-19 outbreak
American Bar Association's Fidelity & Surety Law Committee's 2020 Midwinter Conference
ConstructionDIVE: Skanska selects third-party cybersecurity firm
NJCPA Technology and Cybersecurity Update
SheLeads Tech Event
Not in California? Here's Why the CCPA Should Still Be on Your Radar
The Long Reach of New York's Shield Act
The Pros and Cons of Online Meeting Platforms
GSBA Intellectual Property Law Forum
COMMERCE Magazine: Cyberspace: Protecting Data is Serious Business
ConstructionDIVE: How can and should data from construction wearables be collected?
Cybersecurity Panel - What Should Keep You Up at Night?
NJSBA Real Property Trust and Estate Law Section Newsletter: Cybersecurity Considerations in Real Estate Transactions
States Across U.S. Rush to Implement Data Privacy Regulations
Amendment to Breach Statute
NJBIZ: An evolving threat - even small businesses have to worry about cybersecurity
Wipro Breach: What to do now
Responding to, and managing the risk of, the inevitable data breach
Popular Science: How to keep your 'vintage' tech alive
Cybersecurity and Career Paths for Women in the Profession
Cyber Security and Opportunity Zone Investing
Biometrics: A Data Analytics Treasure Trove or a Lawsuit in the Making?
Cybersecurity for Small Businesses
Business Information Workshop Why Cybersecurity Matters
Cybersecurity Best Practices
Law360: What Construction Attorneys Must Know About Virtual Reality
Understanding New Tech for Corporate and Business Lawyers
Ten Cybersecurity Tips for Safer Travels
ConstructionDIVE: The Dotted Line: Mitigating the risks of technology
Pennsylvania Supreme Court Ruling Opens Floodgates on Cybersecurity Lawsuits
Wise Women@ Work Podcast: Michelle Schaap from CSG Talks About Her Career in Law and Cyber Security
Data breaches are a foreseeable risk and companies owe a common law duty of care when they "create" the risks
Whether offering Cyber Monday discounts, soliciting year-end charitable donations or marketing your business online, your website policies and terms matter!
Ten tips for cyber mindfulness and data security (even on a limited budget)
Protecting Your Trade Secrets from Cyber Threats
Law360: A Construction Attorney's Road Map For Automated Vehicles
Law360: What Construction Attorneys Must Know To Avoid Software Pitfalls
Ask First!
From victim to accomplice: When liability shifts in cases involving corporate data breaches
Facebook Breach and Immediate next steps
Quick Cash = Quick Breach
Credit Freezes
Making the Case for Continuous Employee Cybersecurity Training
Why You Shouldn't Post Milestone Dates on Social Media
Resources for optimizing your social media privacy and data security settings
Emotet Malware: Proving the Importance of Verification
California's New Data Privacy Law, Explained
Hazardous Waste and Customer Information - Anything but Perfect Together!
Webinar | Cybersecurity Considerations in M&A Transactions
ConstructionDIVE: Survey: Small Construction Companies Lukewarm on Tech Investment
NJBIZ: Retailers Take 'Omnichannel' Approach
Proposed New York Legislation: Cybersecurity Is Not Just an Issue for Financial Services and Insurance Companies
Equipment Leasing Newsletter: Cybersecurity in Commercial Equipment Leases
Journal of Equipment Lease Financing: Cybersecurity - The Increasing Obligations and Exposure in the Age of State Regulation
IAMCP NJ Meeting - Cyber Crime Defense
Affirmative Data Security Obligations for Business
New Jersey Adopts Personal Information and Privacy Protection Act Restricting Retailers' Right to Request and Retain Customer Information
Patch Early, Patch Often: If You Hit "Remind Me Later", It May Be Too Late
Anatomy of a Breach Response
Ransomware: To Pay or Not to Pay, That is the Question...
WannaCry Explained
NJBIZ: Badge of Honor - Cybersecurity Company Comodo is Proud to Have Frustrated the CIA into a Rude Remark
NJBIZ: Computer Viruses Can Cost Organizations. But Ransomware Can Cost Them in More Than One Way. Running a Successful Solo or Small Firm
Cybersecurity Summit
New Jersey Business: Cybersecurity for Small Businesses
Connected Medical Devices loT - Impact to Patient Safety
Cybersecurity Concerns for Businesses
New York State Cybersecurity Regulations Regarding Cyber and Data Privacy Obligations Applicable to Banking, Insurance and Financial Services
NJBIZ: Triple Play Cybersecurity Tips
Controversial New York Cybersecurity Regulations Revised
New York Cybersecurity Regulations Delayed
Beyond Yahoo!...Safety Tips
You Check the Date on Your Milk Carton...But When Did You Last Check the Date on Your Website Policies
Employers Breakfast Briefing: The Five Critical Issues in Cybersecurity and Privacy
Learn How to Prepare for Cyber Attacks
What Do the New FCC Privacy and Security Rules Mean for Internet Service Providers and Their Subscribers?
Pending NY State Proposed Cybersecurity Requirements for "Covered Entities"
Cyber Security and Sustainability Panel
Real Estate Forum: Big Data is a Big Deal for Real Estate
com: How Should the Industry Approach Cybersecurity?
com: Cybersecurity's Role in Commercial Real Estate
ConstructionDIVE: A Future 'Hot Target' for Attackers: How Construction Companies Can Improve Cybersecurity
Cyber Attacks / Cyber Security, An Ounce of Prevention Minimizes the Impact of the Inevitable Attack
Repercussions of the EU Safe Harbor Ruling EU Safe Harbor for Protection of Personal Data Received from the EU Under Fire
Do IT Contractors Really Need to Carry Insurance?
HONORS
CIANJ, Best Practices Award (2019)
The Best Lawyers in America®, Privacy & Data Security Law (2020)
New Jersey Law Journal's 2018 Top Women in the Law (2018)
Leading Women Entrepreneurs & Corporate Leaders of New Jersey Honoree (2017)
Corporate Insider Excellence in Technology Law Award - New Jersey (2017)
Professional Lawyer of the Year Award – New Jersey Commission on Professionalism in the Law (2017)
Best 50 Women in Business, NJBIZ (2011)
Martindale-Hubbell AV® Preeminent™ Rating
INVOLVEMENT
American Bar Association
Essex County Bar Association
The Fellows of the American Bar Foundation
International Association of Privacy Professionals
New Jersey Business and Industry Association, Information Technology Committee (2016-2017)
New Jersey State Bar Association
New Jersey Women Lawyers Association (President, 2018-2019; President Elect, 2017 - 2018; Vice President, 2016 - 2017; Chief Financial Officer, 2015 - 2016; Former Co-Chief Operating Officer, 2013 - 2015)
Women Presidents Organization
NJ LEEP, Mentor
EDUCATION
International Association of Privacy Professionals (Certified Information Privacy Professional, 2019)
Mitchell Hamline School of Law (Cybersecurity and Privacy Law Certificate, 2016)
New Jersey Institute of Technology (Certificate in Construction Management, 2009)
Rutgers University School of Law - Newark (J.D., 1987)
Cornell University (B.A., cum laude, 1984)
BAR & COURT ADMISSIONS
Courses by Michelle Schaap